OPTI Factor is Unique
OPTI Factor contains NT Factor® which is the most powerful proprietary substance to combat aging and fatigue.


How does NT Factor®, the nutrient compound found in OPTI Factor™, work?
"Aging, disease and degeneration place tremendous pressure on natural nutritional replacement processes. NT Factor® repairs damaged cells and restores their structure and function, thus it improves normal nutrient transport, communication and other functions to the states necessary for overall health and vitality".
Dr. Garth Nicolson, Institute for Molecular Medicine
Every cell in your body contains dozens to thousands of minute structures (organelles) called mitochondria. These are the powerhouses of the cell, and are responsible for converting food and oxygen into the energy your body needs. Mitochondrial function or strength decreases with age, resulting in a loss of energy power, which leads to fatigue. Research has proven that the use of NT Factor repairs damaged cells, restores mitochondrial function and reduces mitochondrial function and reduces mitochondrial DNA damage, thereby reducing fatigue.
 What can OPTI Factor™ do for you?
Dramatically reduces fatigue

Repairs damaged cells

Increases your energy

Cuts your biological age in half
All based on verified clinical research
What makes OPTI Factor™ different from any other product on the market today?
OPTI Factor protects and repairs the outer covering (membranes) of your cells from damage by a variety of causes. OPTI Factor rebuilds damaged membranes and restores electrical charges on those membranes that are important to transporting vital nutrients in and wastes out of your cells so that you can sustain life and enjoy youthful health and most importantly reduce fatigue.
OPTI Factor™ Repairs Damaged Cells
Replaces (damaged)  phospholipids - the good fats that make up cell membranes

Improves the healthy function of cells, tissues and organs in your entire body

Normalizes membrane electrical activity needed for optimal performance
OPTI Factor™ … Proven clinically to cut your biological age in half.
Clinical studies have shown that the NT Factor®, the nutrient compound found in OPTI Factor™, dramatically decreases fatigue. Similar results were documented in another publication proving that fatigue was reduced in people with various illnesses. Besides increasing energy levels and defeating fatigue, OPTI Factor also increases mitochondrial function in aged people. In fact, within eight weeks of taking OPTI Factor, mitochondrial functionality of the aged population was enhanced to that of younger adults half their age.
This research validates the fact that OPTI Factor cuts your biological age in half. These findings are not only important to your cells but also to restoring and repairing all tissues, organs and systems in your entire body.
Home | Our Science | Fatigue | Video Testimonials | FAQ | Contact Us | Tell a Friend | Return Policy | Buy Now
Terms of Use | Site Map | Main Ingredient | Breaking News on Aging | Important Links | Bookmark This Site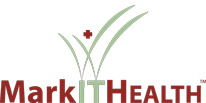 OPTI Factor™ is marketed by Markit Health, LLC
This site is operated by Markit Health, LLC
Copyright © Markit Health, LLC

1465 Woodbury Avenue # 314
Portsmouth, NH 03801
800-950-0387

© 2010 Markit Health, LLC. All Rights Reserved These statements have not been evaluated by the FDA. This product is not intended to diagnose, treat, cure or prevent any disease. The information provided on this site is for informational purposes only and is not intended as a substitute for advice from your physician or other health care professional or any information contained on or in any product label or packaging. You should not use the information on this site for diagnosis or treatment of any health problem or for prescription of any medication or other treatment. You should consult with a health-care professional before starting any diet, exercise or supplementation program, before taking any medication, or if you have or suspect you might have a health problem. You should not stop taking any pharmaceutical product without first consulting your prescribing physician.