Fatigue Facts
Fatigue is a common health complaint. It is one of the hardest terms to define, and a symptom of many different conditions.
Fatigue, also known as weariness, tiredness, exhaustion, or lethargy, is generally defined as a feeling of lack of energy.
Fatigue is not the same as drowsiness, but the desire to sleep may accompany fatigue. Apathy is a feeling of indifference that may accompany fatigue or exist independently.
Fatigue is common. Around 20% of Americans claim to have fatigue intense enough to interfere with their having a normal life. Physical causes are estimated at 20-60%, and emotional causes are the other 40-80%. The challenge is how to tell what is causing your fatigue and whether it is serious enough to see your doctor.
Fatigue Causes
Lifestyle. Feelings of fatigue often have an obvious cause, such as sleep deprivation, overwork or unhealthy habits. Psychological. Fatigue is a common symptom of mental health problems, such as depression and grief, and may be accompanied by other signs and symptoms, including irritability and lack of motivation. Medical. Unrelenting exhaustion may be a sign of an underlying illness, such as a thyroid disorder, heart disease or diabetes.
Common Causes of Fatigue Include:
Acute liver failure
Alcohol use or abuse
Anemia
Anxiety
Caffeine use
Cancer
Chronic fatigue syndrome
COPD
Depression (major depression)
Emphysema
Excessive physical activity
Grief Heart disease
Hyperthyroidism (overactive thyroid)
Hypothyroidism (underactive thyroid)
Inactivity Kidney failure, chronic
Lack of sleep
Medications, such as antihistamines, cough and cold remedies, prescription pain medications, heart medications, blood pressure medications, and some antidepressants
Obesity
Pregnancy
Recovery from major surgery
Restless legs syndrome
Sleep apnea
Stress
Type 1 diabetes
Type 2 diabetes
Unhealthy eating habits
Fatigue Symptoms
Symptoms of Fatigue Include:
Weakness, lack of energy, tiredness, exhaustion
Passing out or feeling as if you are going to pass out
Palpitations (feeling your heart beating)
Dizziness
Vertigo
Shortness of breath
When to Seek Medical Care
Generally, you need to see your doctor if you experience any of the following:
Fatigue that comes on suddenly
Fatigue that is not relieved by adequate rest, adequate sleep, or removal of stressful factors
Fatigue that is accompanied by unexplained symptoms
Feeling as if you are going to pass out
Unexplained weight changes
Menstrual irregularities
Any new masses, lumps, or bumps
Mild to moderate pain in your head, chest, or abdomen
If you experience any of the following, you should go to a hospital's Emergency Department:
Pass out
Chest pain
Shortness of breath
Bleeding - Rectal bleeding, vomiting blood
Severe abdominal, pelvic, or back pain
Severe headache
Irregular or fast heartbeat
Other people or pets in same household have same symptoms (possible carbon monoxide poisoning)
Fatigue Treatment
Many causes of fatigue may be treated with medications.
Iron supplements for anemia
Medications and machines to help sleep apnea
Medications to control your blood sugar
Medications to support your thyroid
Antibiotics to treat infection
Vitamins
Recommendations for dietary changes and a sensible exercise program
Prevention
Manage your stress: Practice relaxation. Take time out for yourself.
Get exercise: Start slowly. Do something you like. Find a good time to exercise. Find a partner.
Check out your medications.
Improve your diet: Eat a good breakfast (whole grain cereal, fruit, milk). Add more fruits and vegetables.
Stop the caffeine habit.
Give up smoking.
Have sex with your spouse or partner.
Get enough sleep: Have a routine. Go to bed at the same time every night.
Avoid coffee, tea, or caffeinated drinks after 6 pm.
Drink no alcohol after dinner and decrease the total amount of alcohol you consume.
Home | Our Science | Fatigue | Video Testimonials | FAQ | Contact Us | Tell a Friend | Return Policy | Buy Now
Terms of Use | Site Map | Main Ingredient | Breaking News on Aging | Important Links | Bookmark This Site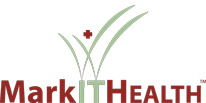 OPTI Factor™ is marketed by Markit Health, LLC
This site is operated by Markit Health, LLC
Copyright © Markit Health, LLC

1465 Woodbury Avenue # 314
Portsmouth, NH 03801
800-950-0387

© 2010 Markit Health, LLC. All Rights Reserved These statements have not been evaluated by the FDA. This product is not intended to diagnose, treat, cure or prevent any disease. The information provided on this site is for informational purposes only and is not intended as a substitute for advice from your physician or other health care professional or any information contained on or in any product label or packaging. You should not use the information on this site for diagnosis or treatment of any health problem or for prescription of any medication or other treatment. You should consult with a health-care professional before starting any diet, exercise or supplementation program, before taking any medication, or if you have or suspect you might have a health problem. You should not stop taking any pharmaceutical product without first consulting your prescribing physician.