OPTI Factor™ Supplies NT Factor®

It has now been proven in human clinical trials that the nutrient compound NT Factor® restores lost membrane vitality. In an elderly trial population, individuals consuming NT Factor restored their membrane health to levels normal for young healthy adults in just two months.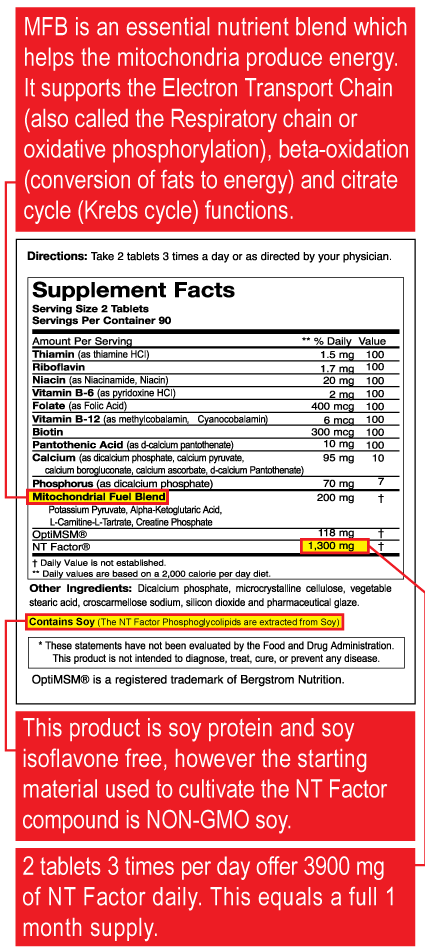 Researchers from the University of California Irvine, and the Institute for Molecular Medicine, call this process "Lipid Replacement Therapy". Referring to membranes that had been damaged by free radicals, researchers found that using this new technology, healthy cell components could replace dehydrated and deteriorated membrane. The end result was that in as little as eight weeks, study participants whom had an average age of 70 years, regained membrane activity found in normal for healthy young adults.

Researchers evaluated the participants to determine if they had a corresponding relief of fatigue or sense of tiredness. The doctors found that individuals experiencing moderate or severe fatigue at the start of the study, had little or no fatigue at the end of the eight week study.
OPTI Factor™ with NT Factor® has a unique cutting edge Antioxidant Therapy that is a powerful Healthy Aging strategy. It is a clinically proven solution to fight fatigue, giving you the energy you had when you were half your age.

OPTI Factor™ with NT Factor® does what vitamins can't do…that is repairs damaged cells. Taking OPTI Factor™ creates sustained energy levels – not just a quick jolt like energy drinks or caffeine provide. True, healthy aging energy! The NT Factor nutrient compound is considered by many to be a major clinical breakthrough proven by study after study.
OPTI Factor Supplies NT Factor
Click Here to Learn More
Aging is the accumulation of oxidation, and damage done to the membranes of our cells and mitochondria. This is the best, most agreed upon scientific explanation of aging we have. This damage creates chronic disease and genetic mutations leading to disease. OPTI Factor's Antioxidant Therapy repairs damaged cells, restores cell function, and is an overall healthy aging strategy.
In clinical trials and pre-clinical experiments, all published in peer reviewed medical journals found posted on this site, the NT Factor® nutrient compound found in OPTI Factor™ has shown the ability to stop and reverse membrane damage. In fact, in a study with elderly people (Average Age 70 Years), OPTI Factor™ with the nutrient compound NT Factor® restored membrane function, measured by mitochondrial function, to levels normal for young healthy adults in just 8 weeks.
Biomembranes are composed of a varying ratio of proteins and phospholipids. It is the phospholipids that are damaged and change over time (due to free-radical attack & oxidization). Anti-oxidants work to try to slow down this activity by neutralizing free radicals that damage membranes. However, if damage was already done, then traditional anti-oxidants have little or no ability to repair that damage.

OPTI Factor Supplies NT Factor
Click Here to Learn More
Now, with the NT Factor® nutrient compound found in OPTI Factor™ Antioxidant Therapy, bad phospholipids in membranes can be replaced by vibrant healthy phospholipids in OPTI Factor. That effectively returns the health of the membranes, in the case of the seventy-year-old study participants, to a level of vitality, integrity and function more than half a lifetime earlier, all leading to a successful healthy aging strategy.
A study was conducted on people with moderate and severe fatigue. Within a period of eight weeks, there was a 40% reduction in fatigue, as measured by the Piper Fatigue Scale. The research measured results at 4 weeks, 8 weeks and 12 weeks. Anecdotally, physicians report that many of their patients start feeling the improvement within 2-3 weeks.
OPTI Factor Supplies NT Factor
Click Here to Learn More
Home | Our Science | Fatigue | Video Testimonials | FAQ | Contact Us | Tell a Friend | Return Policy | Buy Now
Terms of Use | Site Map | Main Ingredient | Breaking News on Aging | Important Links | Bookmark This Site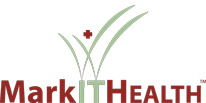 OPTI Factor™ is marketed by Markit Health, LLC
This site is operated by Markit Health, LLC
Copyright © Markit Health, LLC

1465 Woodbury Avenue # 314
Portsmouth, NH 03801
800-950-0387

© 2010 Markit Health, LLC. All Rights Reserved These statements have not been evaluated by the FDA. This product is not intended to diagnose, treat, cure or prevent any disease. The information provided on this site is for informational purposes only and is not intended as a substitute for advice from your physician or other health care professional or any information contained on or in any product label or packaging. You should not use the information on this site for diagnosis or treatment of any health problem or for prescription of any medication or other treatment. You should consult with a health-care professional before starting any diet, exercise or supplementation program, before taking any medication, or if you have or suspect you might have a health problem. You should not stop taking any pharmaceutical product without first consulting your prescribing physician.